The Families of Highway Fatalities' group was created in 2003 and formally named in 2005. The group provides bereavement resources, counseling opportunities, and an avenue for families to share their stories as a safety message to others.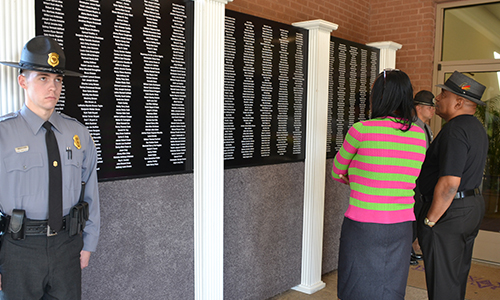 FHF is comprised of family members who have suffered a motor vehicle fatality and friends of fatality victims. Members benefit from opportunities to talk with each other about their losses and referrals to counseling and support workshops.
FHF seeks to address the unique situations brought on by sudden and traumatic losses related specifically to death on the highways. Our members help guide the programs we offer based on their evolving needs.
The South Carolina Highway Patrol, a division of the SC Department of Public Safety, received federal grant funding in 2007 for its Families of Highway Fatalities' program. The department's safety outreach efforts are enhanced by family members who "have been there" and can caution others about such safety issues as failure to buckle up, speed and aggressive driving. 
Family members may post a memorial to their loved one on our In Memory Of  web page. We hope you will visit our site and learn more about how we may be able to help you and your family.