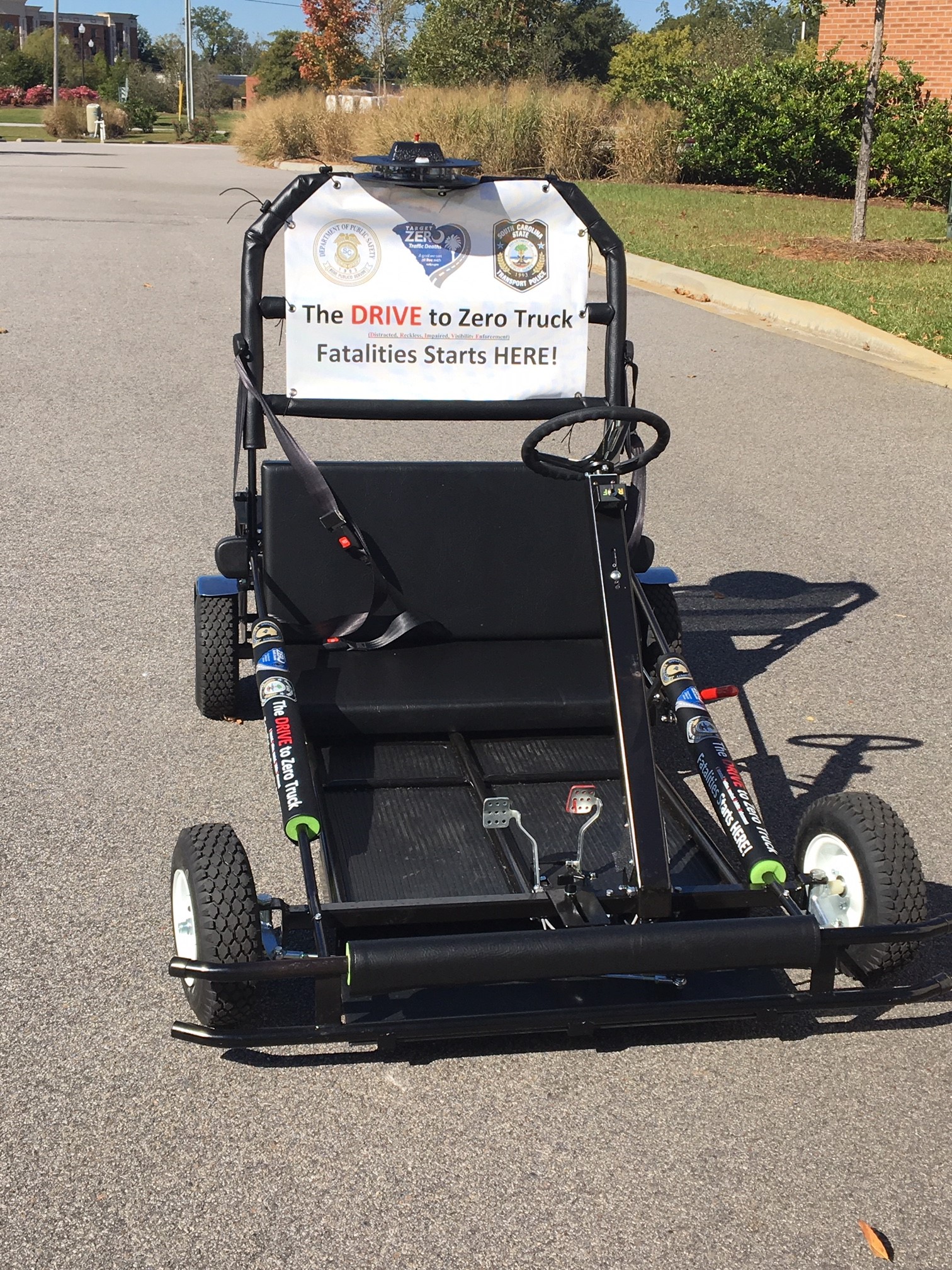 The South Carolina State Transport Police has identified unsafe/improper driver behavior as a primary contributing factor in Commercial Motor Vehicle (CMV) crashes. DRIVE (Distracted, Reckless, Impaired, and Visibility Enforcement) is a comprehensive program designed to address driver behavior in three areas: Outreach, Education, and Enforcement.
The DRIVE to Zero Program is STP's newest Outreach and Education component that is aimed at addressing unsafe driving behaviors before they occur. The program highlights the negative consequences of distracted and impaired driving behaviors, especially in and around commercial motor vehicles.
The DRIVE to Zero Program consists of a presentation by a State Transport Police officer addressing distracted driving, impaired driving, and unsafe driving behaviors in and around CMVs. The program has been tailored to address different age groups and levels of driving experience -- each one delivering a different piece of an overall highway safety message focused on safely operating in and around CMVs. Upon completion of the safety presentation, participants are given the opportunity to drive a go-kart type vehicle equipped with Driver Distraction/Impairment Simulation Technology (in a controlled course). This will allow participants to experience the effects of operating a motor vehicle while impaired or distracted.
The DRIVE to Zero Program is made available free of charge to motor carriers, high schools, colleges, civic organizations, or other groups throughout the state. The overall goal of the program is to create a social climate that stigmatizes unsafe, distracted and impaired driving behaviors as socially unacceptable.
MINIMUM AREA FOR THE COURSE IS 70 FEET X 100 FEET
For more information about the program or to schedule an appointment, please contact one of our DRIVE to Zero Officers:
M/OFF. Shane May: (803) 622-2397
M/OFF. Don Turner: (803) 360-8958
South Carolina Department of Public Safety
State Transport Police Division
P.O. Box 1993
10311 Wilson Blvd.
Blythewood, SC 29016