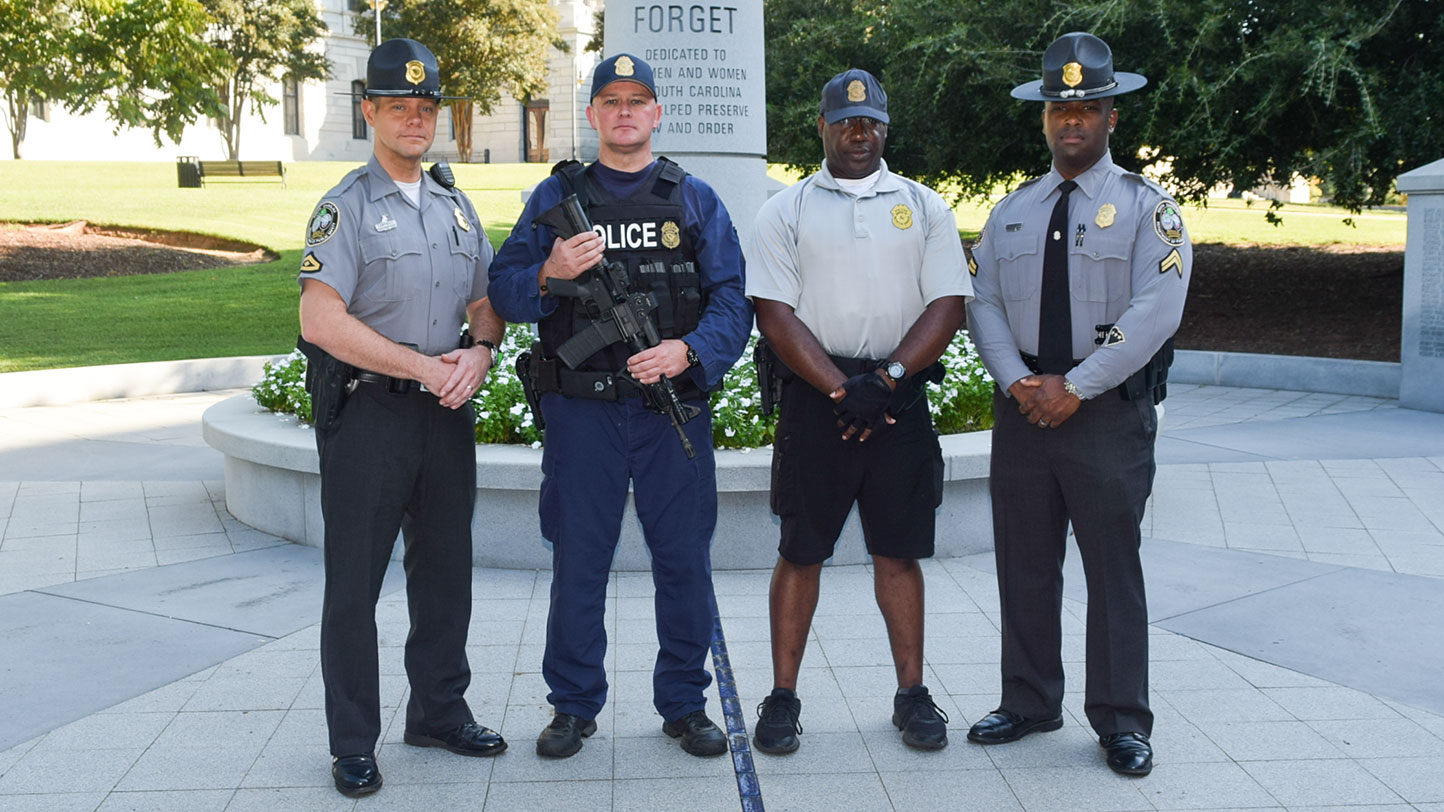 BPS is comprised of the State House & Complex Detail Divisions, State Agency Support Division, Governor's Mansion Division and the Judicial Division. BPS also has the following special operations to enhance safety and security on state grounds.
Special Operations
K-9 Unit
Our bomb dogs and their handlers, Bureau of Protective Services Officers, are part of our BPS staff. The K-9s are capable of detecting many different types of explosives and are also trained to track missing persons and fleeing subjects.
Drone Unit
The Unmanned Aerial Systems (UAS) can be used for search and rescue, disaster response, large events, crime scenes, crash scenes and more.
Bike Patrol
The BPS Bike Patrol Unit was created in 2001 with the goal of increasing accessibility and presenting a positive law enforcement presence for the visitors and employees on the State House  complex and surrounding state properties. These officers utilize mountain bikes to patrol the State House Complex and surrounding state properties to establish public confidence in law enforcement by providing daily, police/public contact, which fosters a cooperative and friendly relationship.
Critical Incident Team (CIT)
Officers on the Critical Incident Team (CIT) provide support to uniformed patrol officers during special events. CIT Officers stand ready to respond to occurrences such as riots, active shooters, or other threats to safety on the State House Complex.
Intelligence Unit
Provide timely and accurate tactical, strategic, administrative and operational intelligence analysis of data related to the mission of BPS.
Investigative Unit
The mission of the Investigative Unit is to thoroughly investigate all criminal incidents suspected/known to have occurred on the Capital Complex or other state facilities.