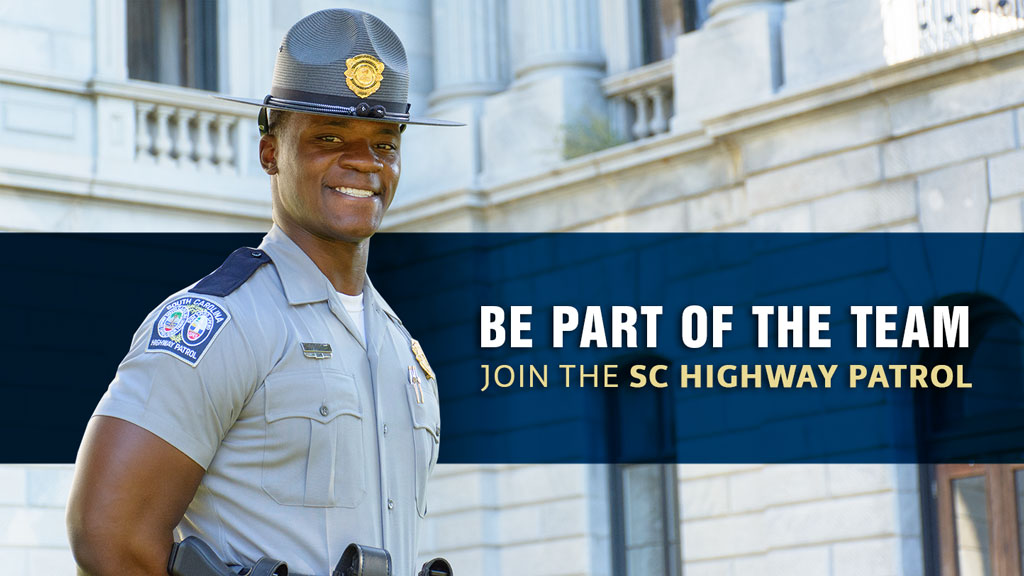 Want an exciting and rewarding career?
If you are looking for a rewarding, fast paced and exciting career, applying to one of South Carolina's largest law enforcement agencies is your answer!
Why choose the SC Highway Patrol?
There are many reasons why you should choose the SC Highway Patrol:
Do you qualify?
At least 21 years of age before day one of Basic Training
You must have a valid South Carolina Driver's License or a valid Driver's License from your current State
US Citizen
High School Diploma or GED
20/20 vision OR no more than 20/200 corrected to 20/100 or below
NO CRIMINAL RECORD
Driving record should be clear of any suspension for the last 5 years as a result of alcoholic beverage or dangerous drug violation, or leaving the scene of an accident. The overall driving record will be evaluated placing emphasis on the severity, date and age, time span, and number of violations accumulated.
View Employment Disqualifiers and Tattoo Policy