Wed, 01/08/2020
--MEDIA ADVISORY--
The South Carolina Department of Public Safety has created a traffic fatality dashboard to provide highway safety statistics and information to the media and public at-a-glance. The SCDPS Office Highway Safety and Justice Programs collects and analyzes traffic data and collisions numbers at the statewide level.
Using the new Traffic Fatality Count https://fatality-count-scdps.hub.arcgis.com/  which launched Monday and is located under the "Services" menu on the Department of Public Safety's website (scdps.sc.gov), users can examine year-to-date fatal crash and fatality numbers; data on seat belt use in fatal crashes; and a zoom map illustrating the locations of fatal collisions and the types of vehicles involved.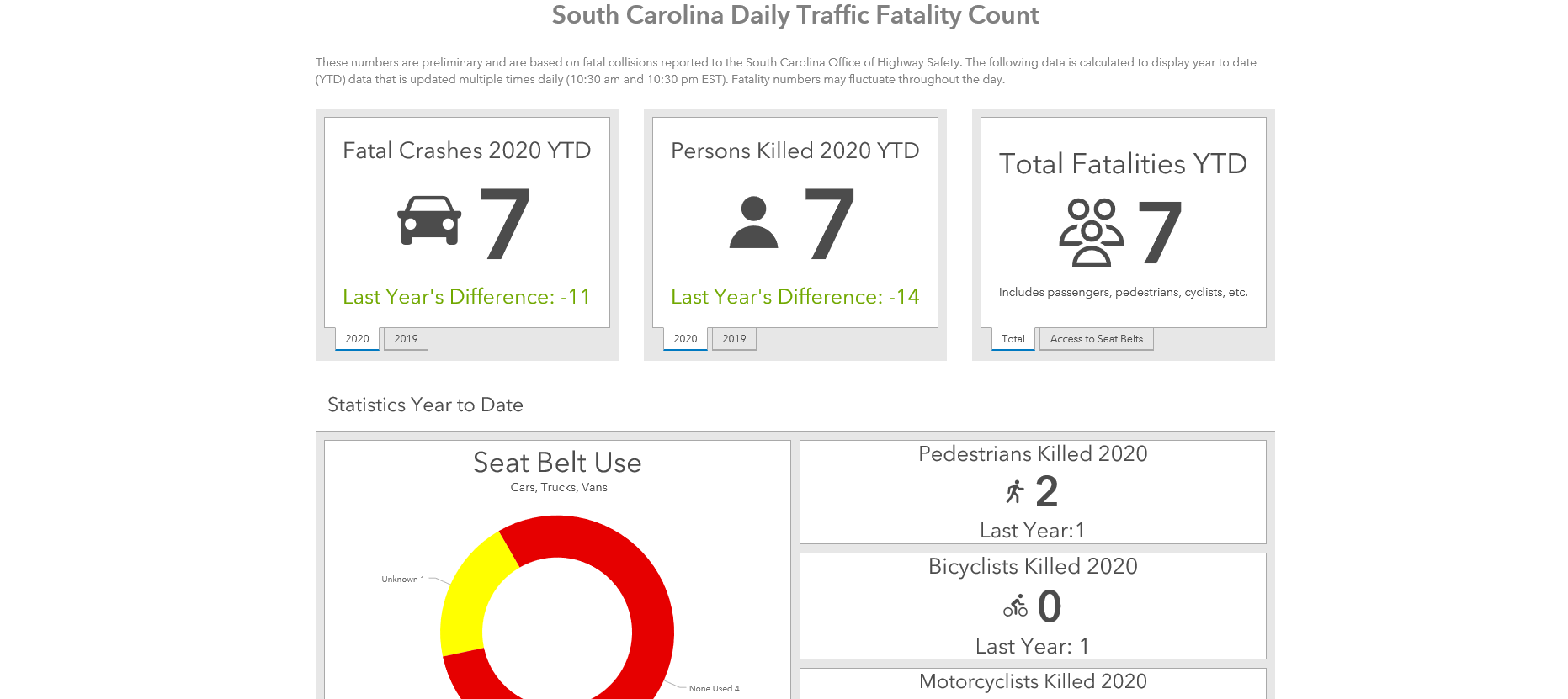 For more detailed data, users can click "Explore" at the bottom of the page to search traffic fatalities using a variety of filters, including date range, county, the type of unit involved and other factors such as traffic control devices, seat belt or helmet usage.
We encourage the media to share feedback about the new site with Capt. Kelley Hughes, your local Community Relations Officer or by responding to this e-mail.
---
The South Carolina Department of Public Safety includes the Highway Patrol, State Transport Police, Bureau of Protective Services, Office of Highway Safety and Justice Programs, Immigration Enforcement Unit and the South Carolina Law Enforcement Officers Hall of Fame. Our mission is to ensure public safety by protecting and serving the people of South Carolina and its visitors.