Fri, 12/10/2021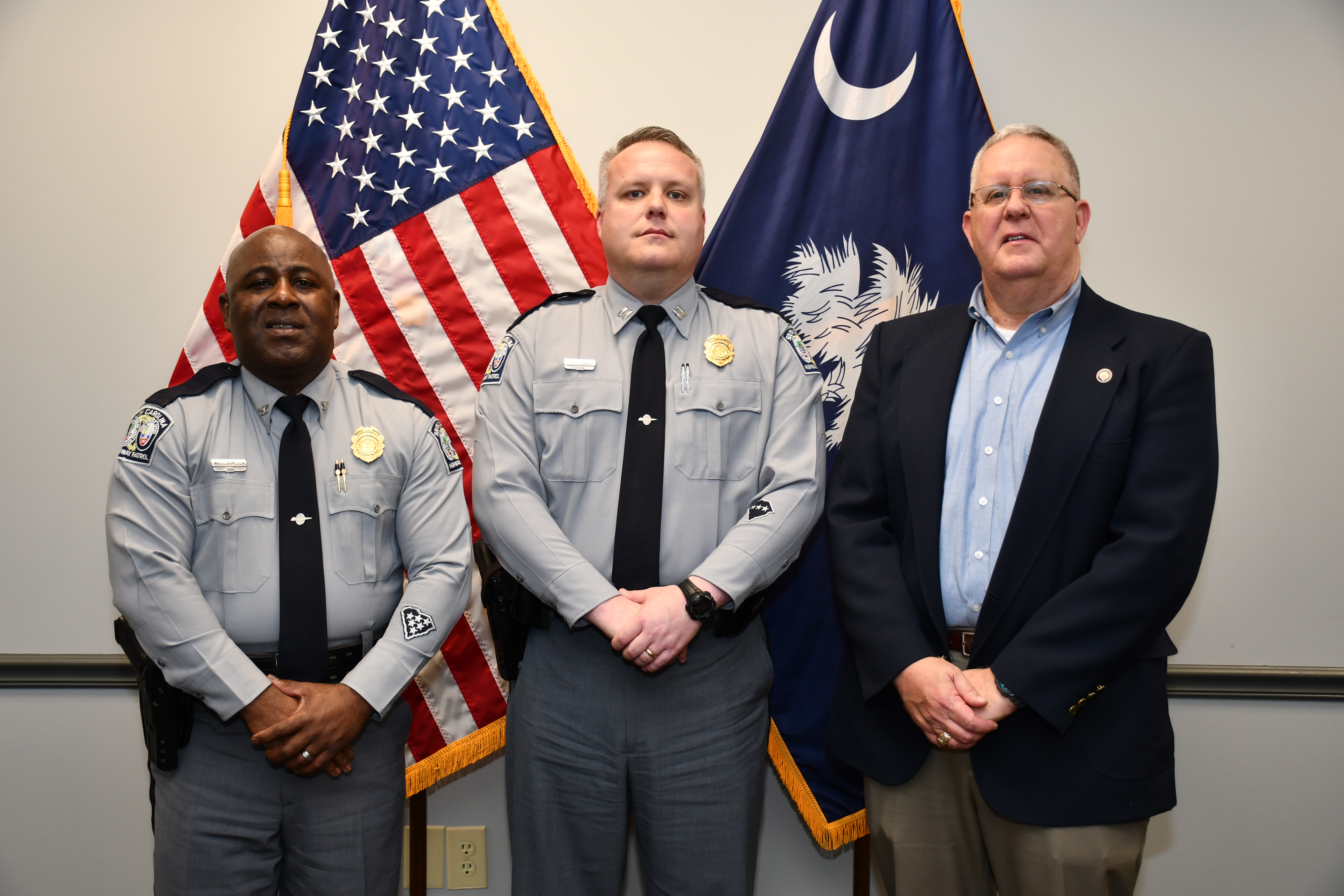 COLUMBIA, SC - The South Carolina Department of Public Safety has promoted Kevin Brown of Oconee to serve as Commander of Troop Three for the South Carolina Highway Patrol. Troop Three includes Greenville, Spartanburg, Anderson, Oconee, and Pickens counties.
Captain Brown, who had served as a lieutenant in SCHP Troop Three (Greenville) since May 2020, was named Troop Three Commander to succeed Major Michael Carson who was promoted to serve in SCHP Headquarters. Capt. Brown joined the Highway Patrol in 2005 and served the majority of his career in Troop Three. He has also served on the Safety Improvement Team (SIT) and in Troop Two. Captain Brown began his career as a deputy with the Oconee County Sheriff's Office in 2003. He served in the U.S. Army Reserve from 2002-2009 and was deployed to Iraq from 2006-2007. He also holds a Master's Degree in Criminal Justice from the University of Cincinnati.
"Captain Brown has dedicated his career to the Upstate and has honorably served his country in the military," said SCHP Col. Chris Williamson. "He understands the needs and challenges in making the Upstate area a safer place to live and travel."\
A native of Edgefield, Brown and his wife, Brandy, have two children, Ben and Erin. His father, retired Captain Neal Brown, also served as commander in Troop Three from 2006 to 2010. Brown is a member of Westminster First Baptist Church.
---
The South Carolina Department of Public Safety includes the Highway Patrol, State Transport Police, Bureau of Protective Services, Office of Highway Safety and Justice Programs, and the South Carolina Law Enforcement Officers Hall of Fame. Our mission is to ensure public safety by protecting and serving the people of South Carolina and its visitors.