Fri, 12/10/2021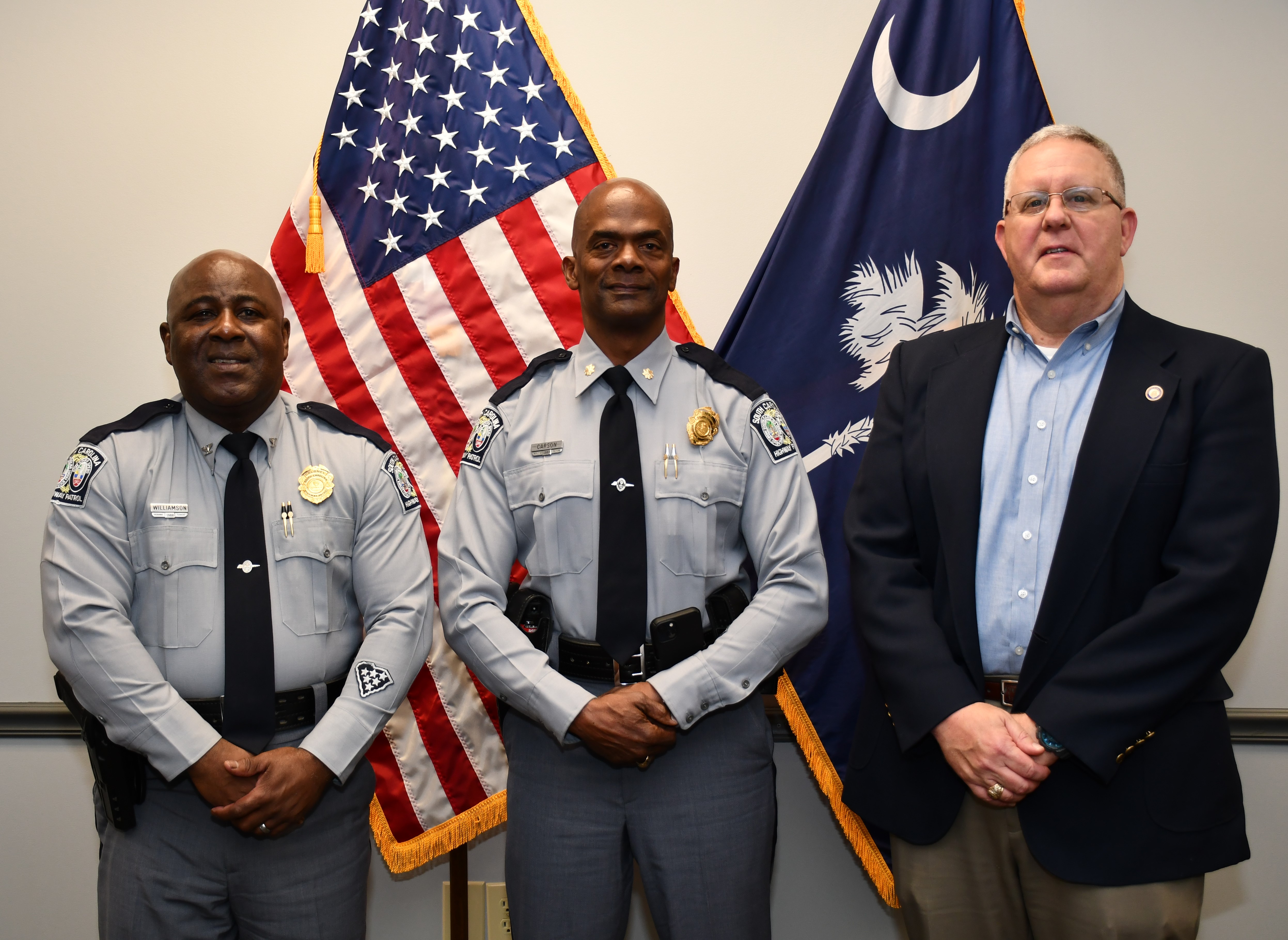 COLUMBIA, SC - The South Carolina Department of Public Safety has promoted a veteran trooper to serve as a Field Operations Major for the South Carolina Highway Patrol.  
Captain Michael C. Carson has been named Field Operations Major to succeed Bobby J. Albert who was promoted to Lieutenant Colonel following the retirement of Lt. Col. Marc Wright. Major Carson has served the Highway Patrol for 33 years, most recently serving as commander of Troop Three since November 2019. During much of his career, he has also served in the United States Marine Corps and later joined the U.S. Army National Guard and Army Reserve where he held a number of positions until he retired from the military at the rank of Command Sergeant Major. He holds a Master's of Criminal Justice degree from the Command College of South Carolina at Anderson University.
"Major Carson will be an outstanding addition to the South Carolina Highway Patrol upper Command Staff where he will help lead field operations," said SCHP Commander Chris Williamson. "He has an extensive background serving with the Armed Forces as well as three decades with the Highway Patrol, which has positioned him well for this leadership position."  
A Jersey City, NJ, native, he is married to Nikki Carson who is the Assistant Chief of Police at the Anderson City Police Department. They have two children.
---
The South Carolina Department of Public Safety includes the Highway Patrol, State Transport Police, Bureau of Protective Services, Office of Highway Safety and Justice Programs, and the South Carolina Law Enforcement Officers Hall of Fame. Our mission is to ensure public safety by protecting and serving the people of South Carolina and its visitors.