Fri, 12/16/2022
COLUMBIA — The South Carolina Highway Patrol held a graduation ceremony today for 37 troopers from its Highway Patrol Basic Classes 120 and 121. The two graduating classes include five prior-certified officers and 32 who are new to the law enforcement profession. The graduation of these two classes brings the total number of troopers in South Carolina to 754 (including today's graduates and 32 troopers currently in training).* Lieutenant Governor Pamela Evette addressed the graduates as the keynote speaker for the ceremony.
"Today, we honor this group of 37 law enforcement professionals as they join our agency in its critical mission of saving lives on South Carolina's highways," said Robert G. Woods, IV, Director of the South Carolina Department of Public Safety. "These fine men and women are more than prepared to continue that mission and I am proud to welcome them to the ranks."
Troopers are assigned to areas based upon population, calls for service, and the number of licensed drivers/registered vehicles in an area. To see where the troopers from Basic 120 and 121 are assigned, review the information in the link that includes their Troop assignments and photos: https://scdps.sc.gov/schp/classes.
"We are here to celebrate your well-deserved accomplishments, for all of your hard work and dedication," said Colonel Christopher Williamson, Commander of the SC Highway Patrol. "But before you rest this evening, I have one more request of you — I ask that you reflect on what it means to be a state trooper and why you chose to commit to this profession. Use your meaning and drive in service of others and I promise, you will make a difference."
Special awards from Basic 120 and 121 classes include:
Major Israel Brooks, Jr. Physical Fitness Award:  Presented to the trooper who excelled on the physical training test and each day during the early morning exercises. 
            Basic 120: John P. Burnette
            Basic 121: Andrew T. Allen
Captain Cecil Dilworth Marksmanship Award: Presented to the trooper who demonstrated the best marksmanship during firearms training.
            Basic 120: Gabriel J. Buck
            Basic 121: Brandon J. Townsend
Colonel P.F. Thompson Outstanding Achievement Award: For the trooper who displays the character and dedication symbolic of former Highway Patrol Colonel P.F. Thompson, the longest serving Patrol commander.
           Basic 120: William G. Mixon
           Basic 121: Andrew T. Allen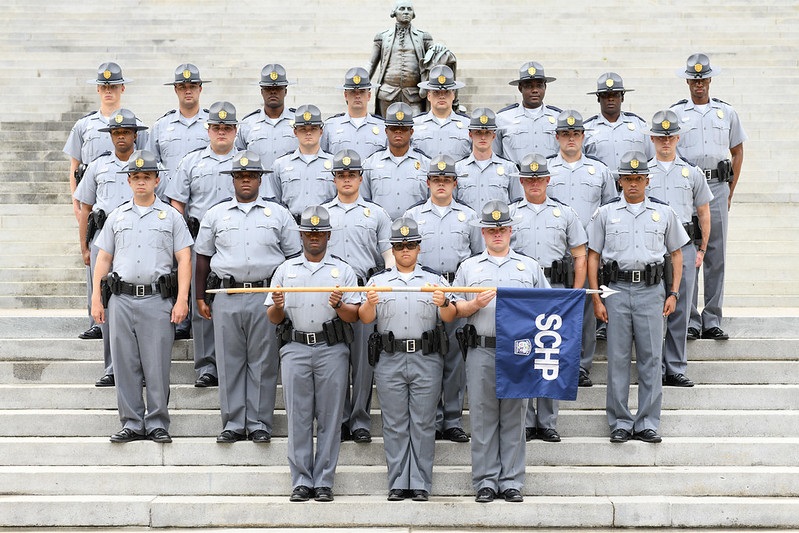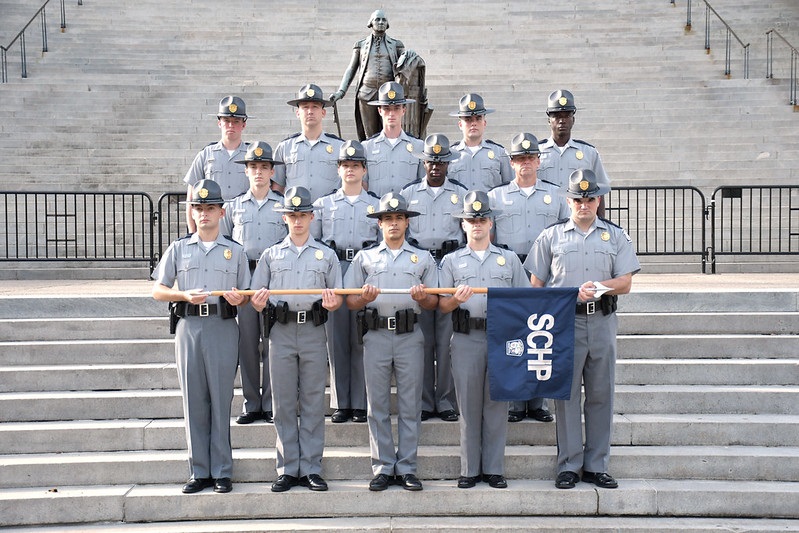 Photos on Flickr: https://flic.kr/s/aHBqjAiju7.
For those interested in joining SCHP, please check out the qualifications to apply at www.JoinSCHP.com.
* These numbers are current as of 11/17/2022 and do not include any that were hired or resigned after 11/17/2022
---
The South Carolina Department of Public Safety includes the Highway Patrol, State Transport Police, Bureau of Protective Services, Office of Highway Safety and Justice Programs, and the South Carolina Law Enforcement Officers Hall of Fame. Our mission is to ensure public safety by protecting and serving the people of South Carolina and its visitors.