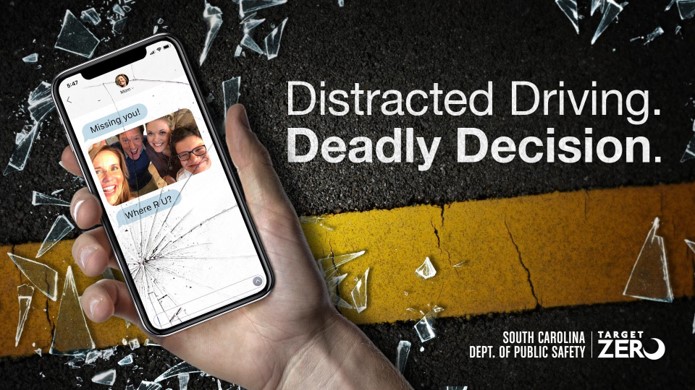 A distraction is anything that takes your attention away from driving. Distracted driving can cause collisions, resulting in injury, death, or property damage. Taking your eyes off the road or hands off the steering wheel presents obvious driving risks. Mental activities that take your mind away from driving are just as dangerous.
When driving: 
It is unlawful for a person to use a wireless electronic communication device to compose, send, or read a text-based communication while operating a motor vehicle on the public streets and highways of this State. SC Code Section 56-5-3890.
Avoid arguments and stressful or emotional conversations with passengers.
Avoid eating while driving.
Be sure children are properly and safely buckled up.
Properly secure pets in a pet carrier or portable kennel.
You must pay attention to the task of driving. You are responsible for operating your vehicle in a safe manner.
For more information, visit https://scdps.sc.gov/distracted-driving.