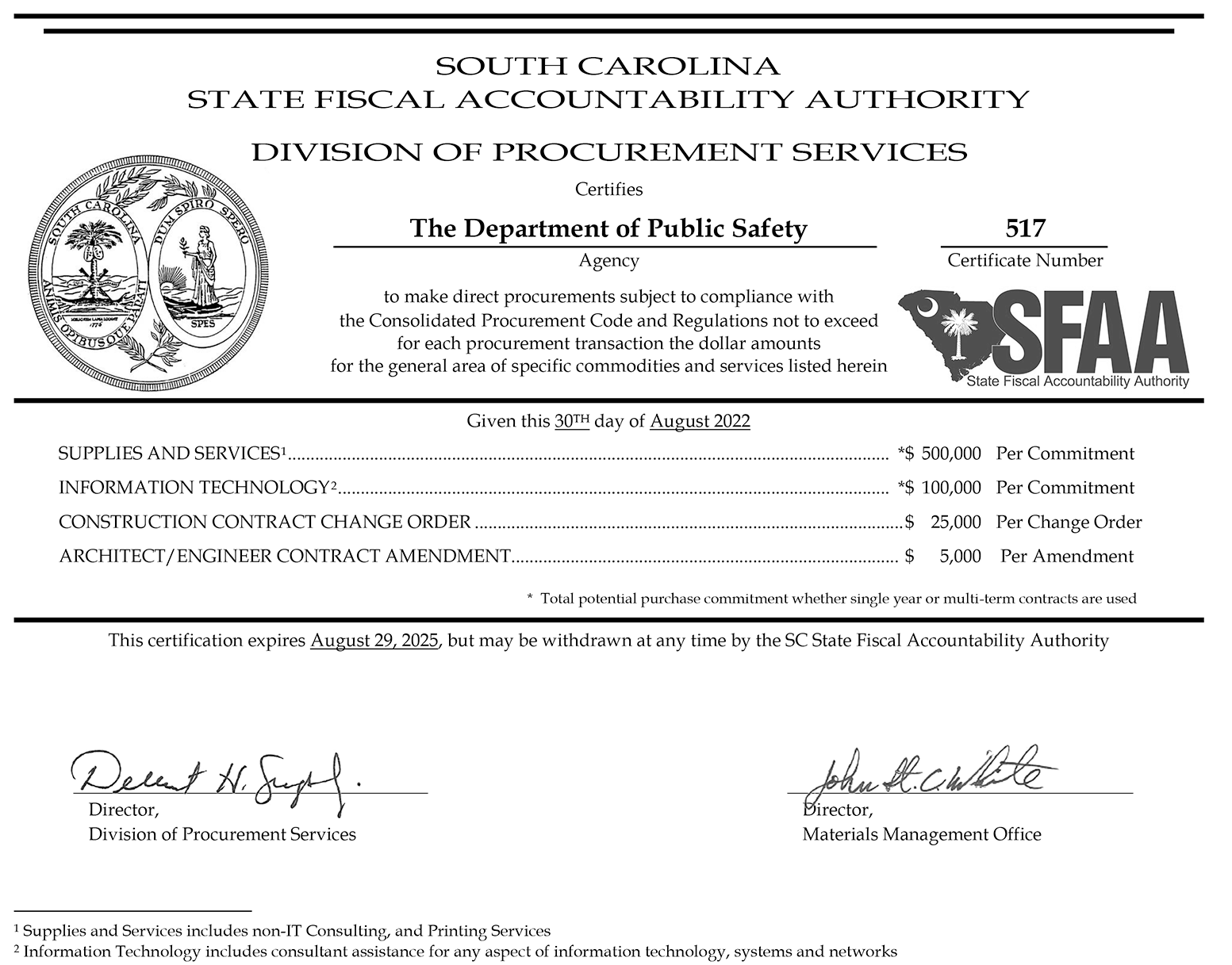 Our Staff
Catherine Sprowls, CPPB, Director
CatherineSprowls@scdps.gov
Phone: 803-896-9672
Commodity Listing: Law enforcement equipment and supplies, audio visual equipment, software, information technology equipment and supplies, furniture, office supplies, printing, and promotional items.
Megan Leath
MeganLeath@scdps.gov
Phone: 803-896-7735
Tom DeLoach
ThomasDeloach@scdps.gov
Phone: 803-896-5457
Deloris Sweeper
DelorisSweeper@scdps.gov
Phone: 803-896-7958
Advertised Procurements
Related Procurement Resources
The State of SC has a new procurement system under the South Carolina Enterprise Information System (SCEIS). Due to this changeover, ALL vendors, regardless of registration status, MUST complete or update their electronic registration in order to respond to or be awarded a contract in response to a solicitation. For more information and instructions on how to proceed to the online registration portal, visit the SCEIS Vendor Registration Introduction page.