Mon, 05/13/2019
"You Never Know What You Can't Control"
COLUMBIA –The South Carolina Department of Public Safety (SCDPS) is kicking off its Buckle Up, South Carolina, enforcement campaign by reminding drivers that buckling up is the best insurance against the unforeseen on the road. The reminder comes ahead of Memorial Day and the "100 Deadly Days of Summer" – the historically dangerous time to travel between Memorial Day and Labor Day.
From May 15 until June 2, SCDPS and local law enforcement agencies will conduct a unified enforcement effort focusing on South Carolina's primary safety belt law as part of the "Buckle Up, South Carolina" (BUSC) mobilization.
SCDPS launched a new safety campaign today, featuring the tagline, "You never know what you can't control." The PSAs will appear on television, as well as social media. Link to the new commercial: https://www.youtube.com/watch?v=tkdI0yxUegU
"Driving is a task that requires constant focus," said SCDPS Director Leroy Smith. "There are many factors that drivers cannot control on our roadways, but one thing they can control is choosing to wear a safety belt. Buckling up is a task that only takes a few seconds but saves hundreds of lives each year."
These new commercials take a humorous approach to get the public's attention on a very serious issue.
SCDPS joins regional and national partners in promoting safety belt use each year prior to the busy summer travel months. The goals of the campaign are: to increase safety belt usage; to see a decrease in traffic fatalities and serious injuries; and promote a greater awareness about the role safety belts play in keeping motorists safe on the road. Special attention will be paid to nighttime enforcement checks, as statistics show the safety belt usage rate drops during the hours between 6 p.m. and 6 a.m.
"During the summer months, our law enforcement sees traffic collisions and deaths increase as people travel to the beach and other vacation destinations," said Highway Patrol Col. Chris Williamson. "For this reason, we refer to this period between Memorial Day and Labor Day as 'The 100 Deadly Days of Summer.'"
Williamson said that in order to halt the rise in fatalities, the public can expect to see more blue lights this summer as DPS and local law enforcement place a strong emphasis on impaired driving, speed, and safety belt enforcement.
As of May 12 this year, there have been 320 highway fatalities compared to 360 on the same date in 2018;  107 of the 221 people with access to safety belts died unrestrained.
The BUSC campaign is part of the department's Target Zero umbrella, which guides all enforcement and education activities at SCDPS, and represents a long-term strategy to reduce and eliminate traffic fatalities in South Carolina.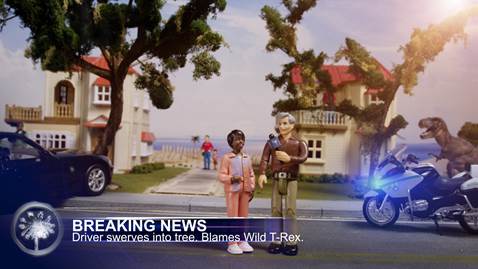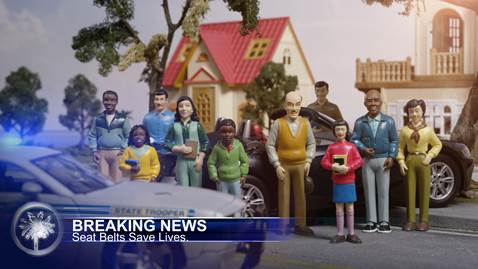 ---
The South Carolina Department of Public Safety includes the Highway Patrol, State Transport Police, Bureau of Protective Services, Office of Highway Safety and Justice Programs, Immigration Enforcement Unit and the South Carolina Law Enforcement Officers Hall of Fame. Our mission is to ensure public safety by protecting and serving the people of South Carolina and its visitors.