History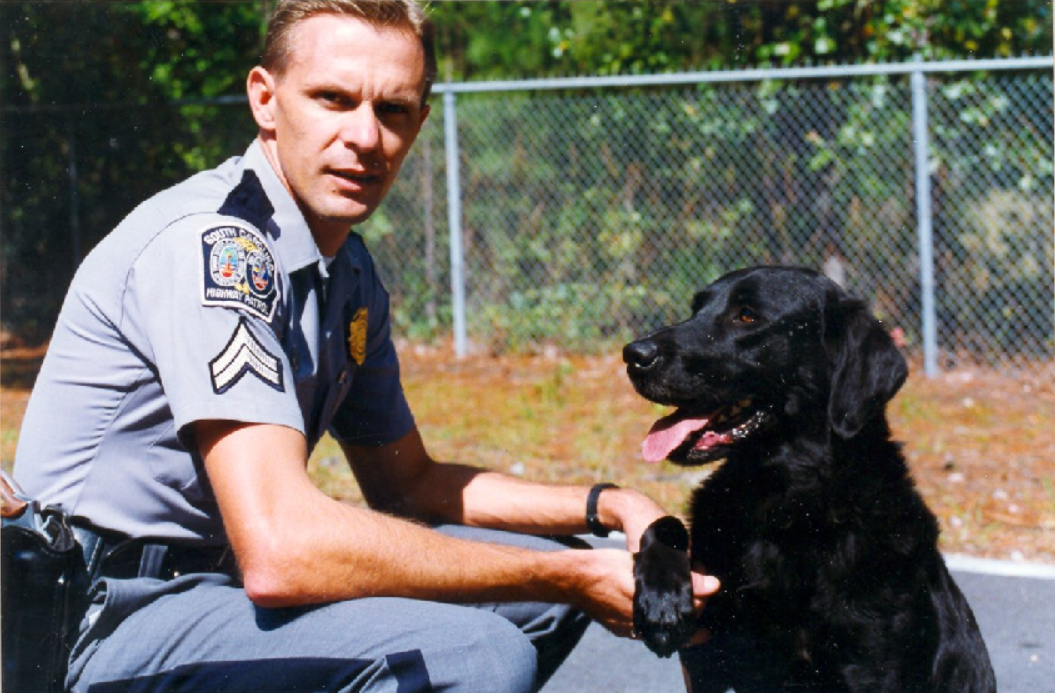 While the concept of using dogs in law enforcement is hardly a new one — going back as far as the Middle Ages, according to the National Police Dog Foundation — the history of the S.C. Department of Public Safety's K-9 program begins in 1988 with a federal grant obtained by the Highway Patrol.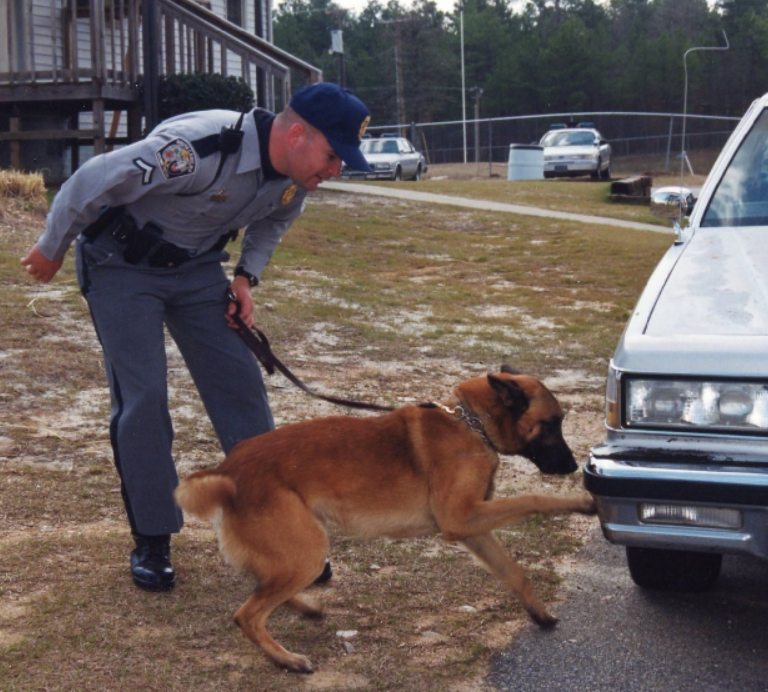 Then-Cpl. Russell Wilson was selected to travel to Virginia for K-9 training with U.S. Customs and Border Protection. Twelve weeks later, he brought back the Highway Patrol's first K-9, "Pinch," a black Lab trained in narcotics detection. From 1988 to 1995, Wilson and Pinch were the Highway Patrol's only K-9 team until it expanded by six dogs in 1995. In April 1998, T.C., a yellow Lab, joined the Patrol. Boris, who joined the Patrol in 1999, was the agency's first Belgian Malinois. The new additions since then have been pointy-eared dogs like the German Shepherd or Belgian Malinois.
Wilson and Pinch were initially assigned to an undercover task force made up of officers from several state agencies and then moved to the Governor's RAID Team before eventually finding a home on the Highway Patrol's Aggressive Criminal Enforcement team — or, ACE team.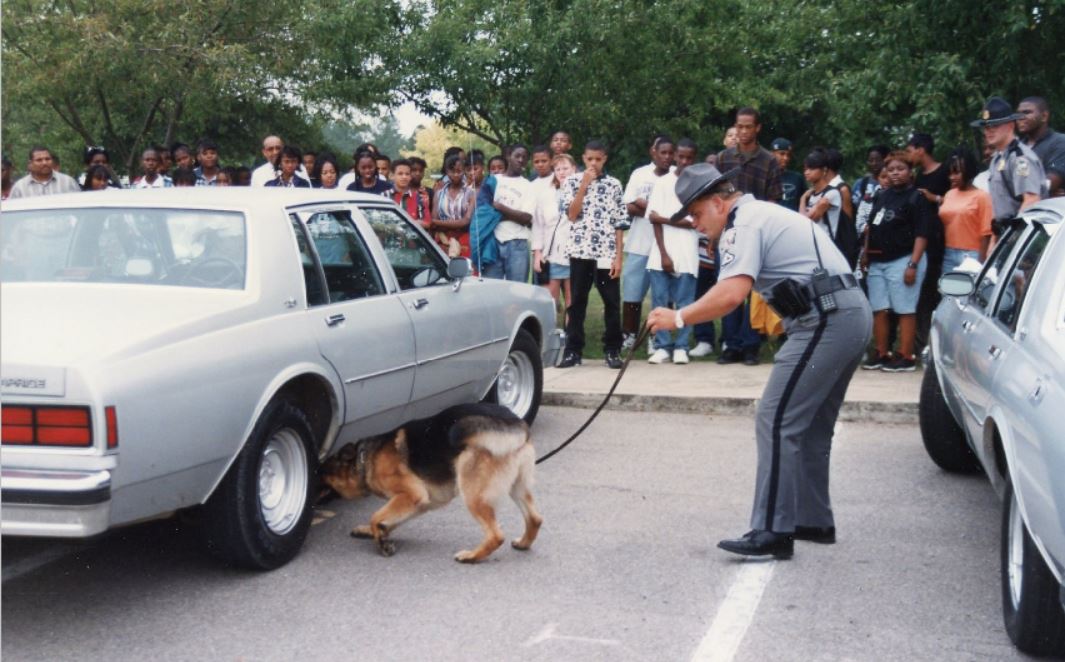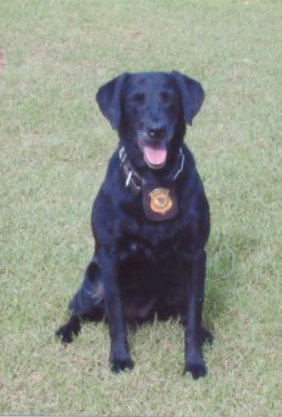 K-9 Program
Today, the South Carolina Highway Patrol K-9 teams support the agency's Criminal Interdiction Unit, a specialized unit with a primary mission of criminal interdiction to include fugitive apprehension, stolen vehicle recovery, weapon recovery and curtailing drug trafficking and human trafficking. They are trained in narcotics, tracking or article detection, but not in other police dog functions such as apprehension.

Training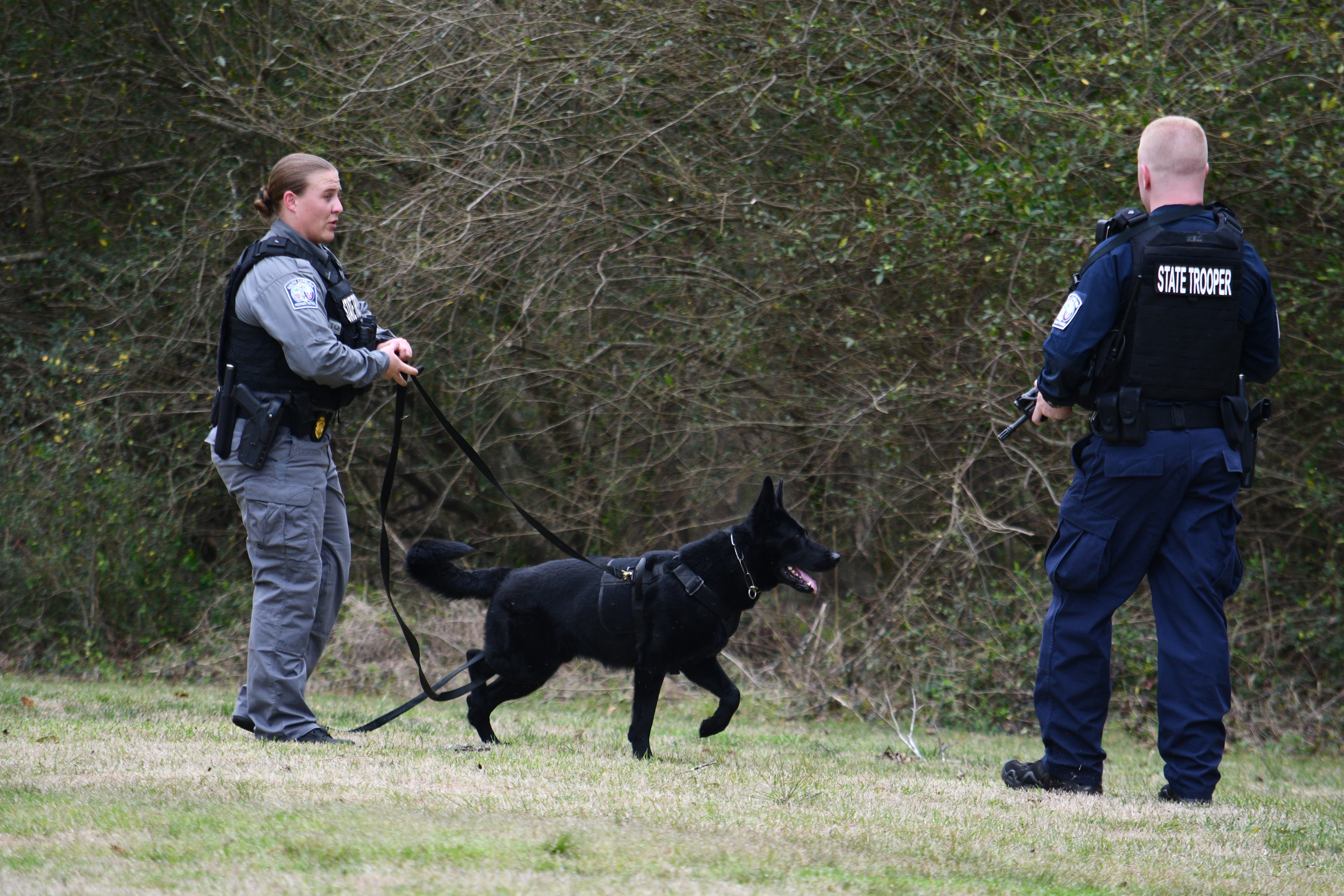 Training a dog starts with open-air detection, then moves into vehicle exteriors, vehicle interiors and then the interiors of buildings. Because of the weight that a K-9's findings carry in a court of law, and because a K-9 can be called to conduct a search at a moment's notice, it's important to ensure the dogs are always sharp and current on training and certification. This means training every day, including quick sweeps during shift. Handlers attend five weeks of training to become certified. Both handler and K-9 are recertified every year with additional training.
There are no days off for a K-9 handler, and the day doesn't end when the shift ends. The handler is responsible for feeding the dog, cleaning the kennel and exercising the dog. And, if the handler goes on vacation, he or she is responsible for either taking the dog or finding someone to care for it. In addition to the handler bonding with the dog, it's also important for the handler's family to bond with it as well since K-9s live with their handlers at their homes.
Meet Our K-9s
As a tribute to troopers who made the ultimate sacrifice, starting in 2010, the Highway Patrol began naming K-9s after fallen troopers. Click the K-9 name to learn more about their namesake or visit our Fallen Troopers Memorial.
Michael J. Rao Award
The Michael J. Rao Award is presented annually since 2002 to the S.C. Highway Patrol trooper who has excelled in the field of K-9 handling, and is named after fallen Senior Trooper Mike Rao.
In Memory
This page is dedicated to the memory of all K-9s who served the State of South Carolina with the Highway Patrol.
On April 30th, the South Carolina Department of Public Safety dedicated a K-9 memorial at Blythewood Headquarters near the Fallen Trooper Memorial Wall. The K-9 monument was placed on the grounds "To honor and remember all handlers and their K9 partners for their service and sacrifice."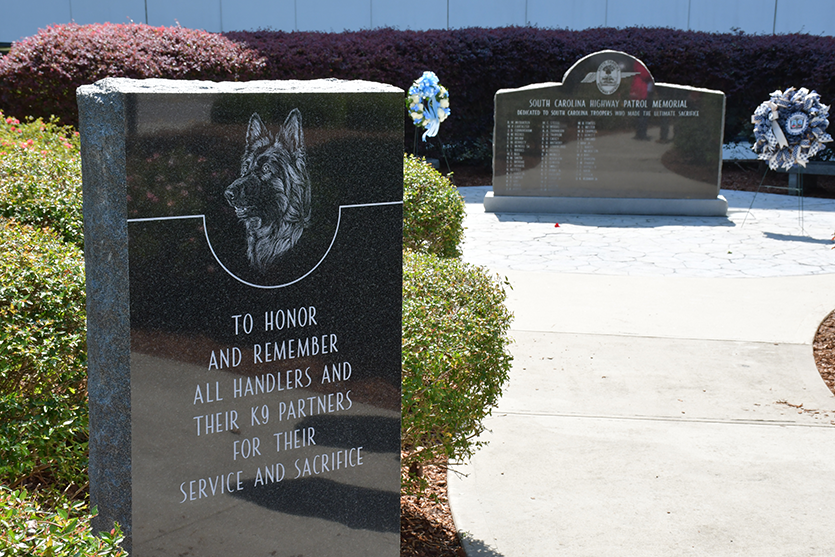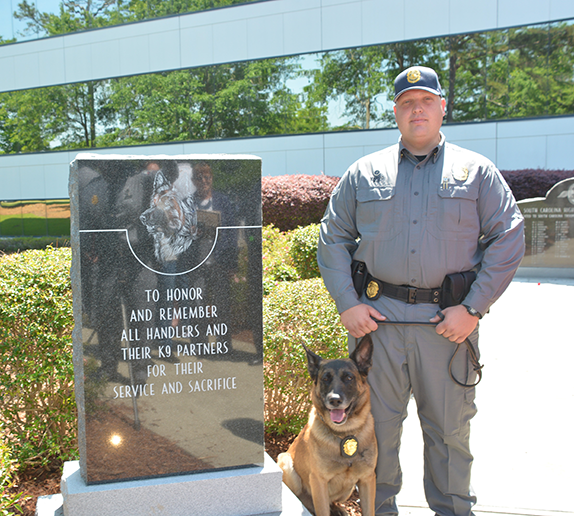 Retired/Deceased SCHP K-9s 
*Click the K-9 name to learn more about their namesake or visit our Fallen Troopers Memorial.